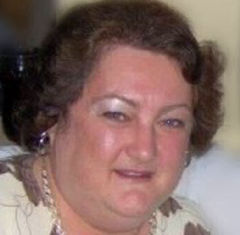 Jackie formally worked in the nuclear industry in various roles including Health Physics Monitor,
Safety Analyst and latterly as an Ergonomist She left the industry in March 2017 and now works as
an Appropriate Adult within the Criminal Justice System and as a Teaching Assistant in local schools,
working with children with Special Educational Needs and Disabilities (SEND).

She first worked with SEND children when she was 13 and volunteering at the Howgill Family Centre
playschemes in the late 1970's. At 18 she gained her National Nursery Examination Board Certificate
and worked in Greece as a nanny. Returning to the UK, she worked within Cumbria County Council
Social Services and Education Departments with both children and adults who had physical and/or learning disabilities.

As step-mum to the Charity's founder, and gran to Dawn's children, she sees the daily strains placed
on families of children with SEND. Jackie believes that the RaynorShine Centre will greatly enhance the quality of life and wellbeing of similar families in West Cumbria.

Jackie's range of interests include gardening, handicrafts and she is keen on helping children learn skills which will help them to become independent young adults.